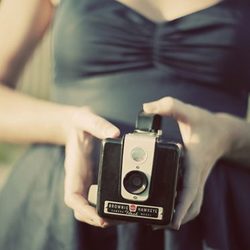 Milwaukee
Photography
After the vows are said and that last dance is done, gorgeous photographs allow you to revisit your most cherished moments time and again. Our photography members have not only been vetted by tough juries of their peers, they have also spent countless hours perfecting their craft. Artistic trendsetters in the industry, our members will exceed your highest photographic expectations. Expect perfection.
Heather Cook Elliott Photograp...
I capture the individual qualities of each couple and the special ambiance of each wedding. No detail is off limits, no love story too big to tell and I ensure that every couple will remember their day not just....
Two Birds Photography
Jake and Jennifer Moreland of Two Birds Photography are creative and friendly professionals. A husband-and-wife team, we are dedicated to providing you with unrivaled images from your wedding day. We look forwa....
m three studio
You are more excited for your marriage than your wedding day. You aren't afraid to buck convention. You love big and dream bigger. You have a great story to tell. I want to be there to capture it.
Brian Dorsey Studios
With TWO of American Photo Magazine's "Top 10 Wedding Photographers in the World" this studio is universally considered tops for natural images that radiate personality. Experience in Destinations Worldwide in....