Blog
Location
Categories
Tags
Designers
Vendors
Venues
Style
Colors
How do you define a wedding like this? It's a smidge modern and a wee bit minimalist. It's beauty that doesn't need a lot of pomp and fluff but is just that: beautiful. And Zac Wolf Photography  captured the essence of New York and the core of what captures our heart about this wedding. It's a dance in wedding attire in the middle of a New York street or smiles so big they practically light up the reception space. And then it's MORE dancing because that is what people do when they're happy and oh so in love and celebrating. And we're completely on board with the whole kit and caboodle. See it from beginning to end right here.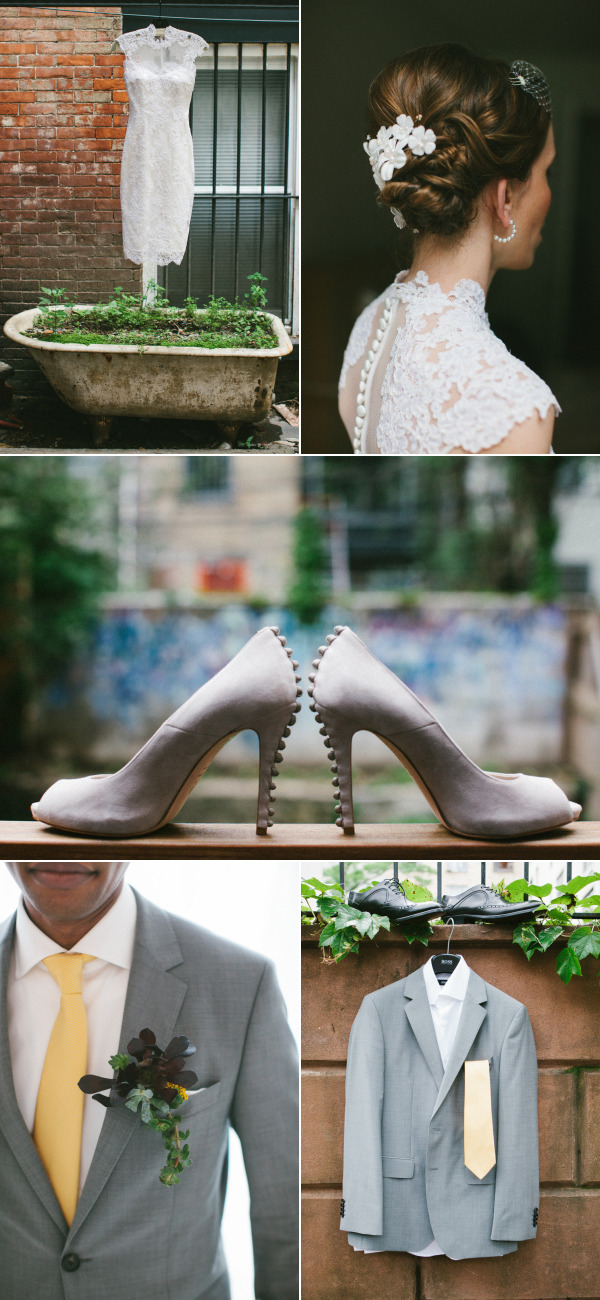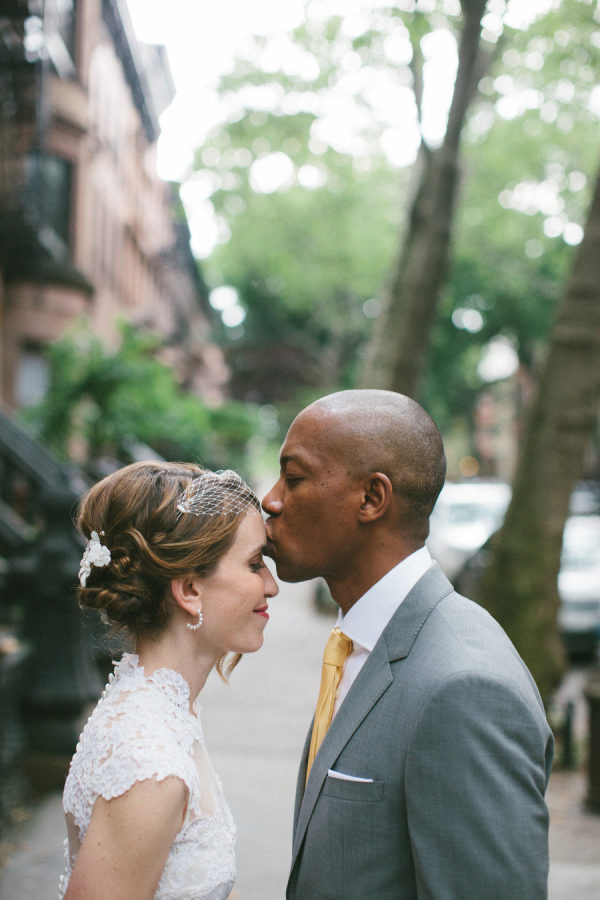 From the Bride… We met on the steps of the Brooklyn Academy of Music, and we love cycling, hiking and taking long walks to nowhere in Brooklyn. Ben proposed in Central Park, on a horse drawn carriage — all classic except before he asked for my hand, he handed a camera to Ariel and said, "Take this camera; I'm about to propose to this woman." Ariel had seen this hundreds of times, so he was prepared. He took his own photos and lit candles. It was beautiful. We wandered down Fifth Avenue, which was full of Christmas decorations and had dinner in LIC.
My favorite wedding memory was dancing salsa to Oscar De Leon surrounded by the people we love.
Wedding Photography: Zac Wolf Photography / Wedding Venue: iCi Restaurant / Floral Design: Rose Red & Lavender / Wedding Cake: DIY by the Bride / Wedding Invitations: Etsy / Thank You Notes: DIY by the Bride & Groom / Favors, Place Cards, Labels + Numbers: DIY / Wedding Dress: Custom, Based on a Marchesa Design / Bride's Veil + Headpiece: Sara Gabriel via Gabriella New York Bridal Salon / Bride's Earrings + Ring on Bracelet: Her Grandmother / Bracelet Chain: Erica Weiner / Bride's Shoes: Alexander McQueen / Hair + Makeup: Antonia Troiano / Maid of Honor's Dress: J.Crew / Maid of Honor's Shoes: Rachel Roy / Groom's Suit: Hugo Boss / Groom's Shoes: John Varvatos
For more information on how Little Black Book Members are chosen click here.
J.Crew and Sara Gabriel are members of our Look Book. For more information on how members are chosen, click here.