Location
Categories
Tags
Designers
Vendors
New York City – the magical spot where engagement photo dreams are made. And the master behind this particular dream making sess is Caroline Frost; a woman who knows her way around a camera. From sweet moments in Central Park to a cozy drink at their local watering hole, this couple is bringing us along for the ride and what a pretty one it is. See so much more right here.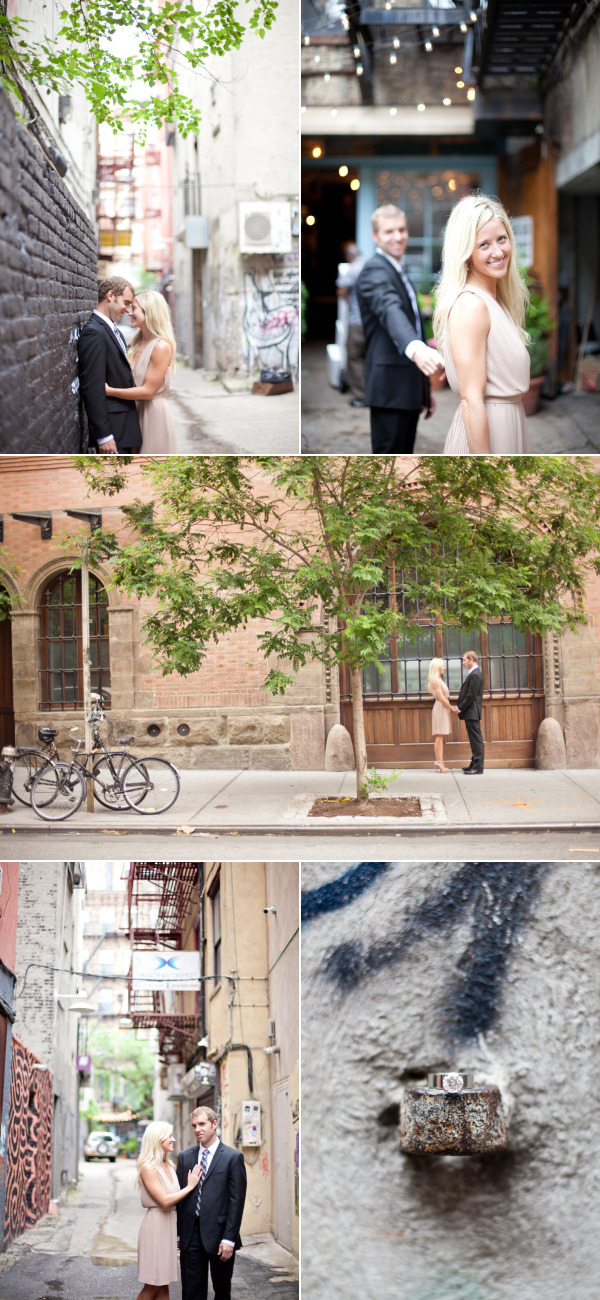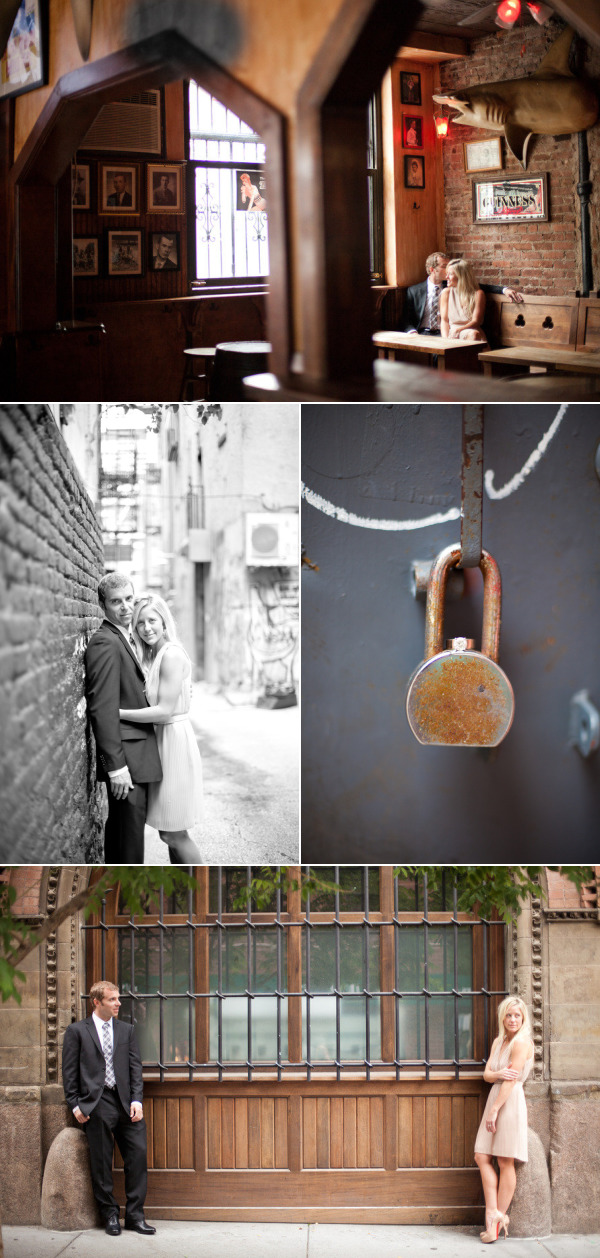 From Caroline Frost Photography… Cathryn and Clint's love story began in the fourth grade.  Sure we all had "boyfriends" and "girlfriends" for a year or two in elementary school, but how many people reunite with theirs over Facebook only to find that they had it right all those years ago!?  That is the case for Cathryn and Clint, who got married in mid June of this year! Though both of these lovebirds hail from Texas, they wanted an engagement session in their current city of residence, New York City, to capture what they love about the Big Apple. From iconic landmarks such as the busy Times Square and Central Park's Bethesda Terrace to the restaurant "Public," tiny alleyways and a rustic little bar in Nolita, Cathryn put together an e-session that would capture everything that NYC had offered to them and their love story over the last few years. We photographed their three-hour engagement session one Thursday morning, so at times it almost feels like they are they only ones in the city reflecting that in a city full of people — each one only has eyes for the other.
Photography:  Caroline Frost Photography / Locations: Central Park, Times Square, Freeman's Alley, Spring Lounge, Nolita, All in New York, New York / Bride's Dress: Halston Heritage / Bride's Shoes: Christian Louboutin
Frost Photography
is a member of our Little Black Book, Love what you see? Take a look at their portfolios. For more information on how Little Black Book Members are chosen
click here
.