Categories
Tags
Vendors
Colors
I think that when people are starting to decorate their home, they often focus so much on the larger pieces – the sofas, the rugs, the cabinets, the tables, the chairs. And by the time they are done, the accessories that really bring a space to life, have been forgotten or under-budgeted. So this home tour is about just that. Adding a layer of warmth, of coziness, of history to an otherwise neutral space. All designed by someone who knows her accessories – Jeni Maus of the fabulous Found Vintage Rentals. For the full home tour, click through the gallery!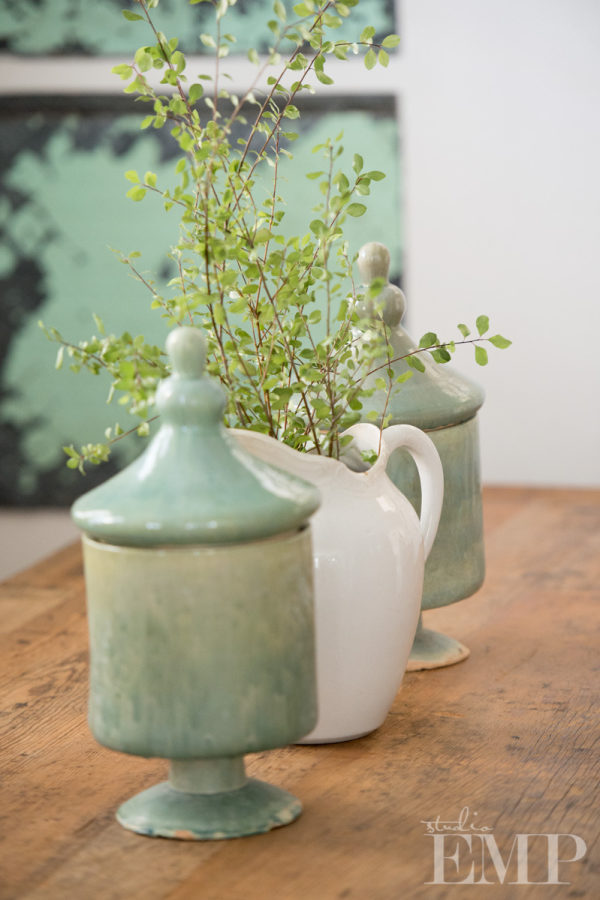 From Jeni of Found Vintage Rentals… After the family saw a few photos of my home in a magazine, they got in touch with me and asked if I would "cozy up" their home. I love styling a comfortable, "lived in" look and so enjoyed helping create this space. I was given creative freedom of the space while the family went out of town (my own little edition of Extreme Home Makeover). I've always enjoyed searching for pieces for family and friends and was excited to create a whole space for someone. Among some of my favorite touches were the framed sea fans and a few stacked boxes from my trip to Hungary. Not only did I meet a lovely family through the process, but was completely overwhelmed by the gratitude shown for the new design.


"After" Photography: Studio EMP | Styling + Decor: Jeni Maus of Found Vintage Rentals
Found Vintage Rentals
is a member of our Little Black Book, Love what you see? Take a look at their portfolios. For more information on how Little Black Book Members are chosen
click here
.