Blog
Categories
Tags
Vendors
Season
Setting
Colors
A well stocked bar is a must in our book. It's the golden ticket to fabulous feting. So too is having just the right cocktail for an event. Now enter Gray Harper Event Maker along with Jade + Matthew Take Pictures who have so graciously whipped up the tastiest looking cocktail. It goes by the moniker The Grapefruit Mint Fizz and with a few easy peasy steps, your party guests will be on their way to cocktail sipping heaven.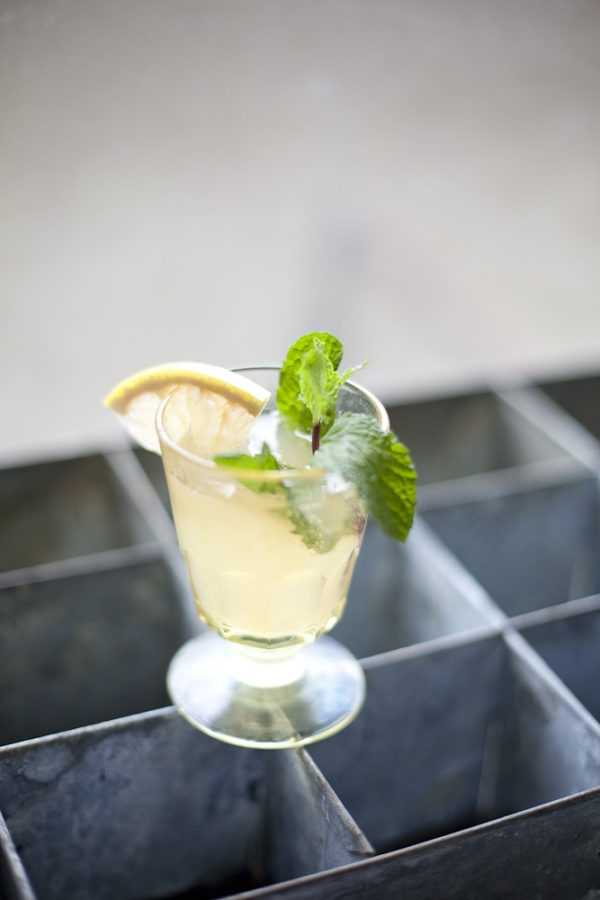 And now that you're ready for bubbly cocktail making, the perfect landing spot for all things bar is what you need. Bar Carts are making their way into many a fashionable home. From simple trays to full on cabinets, these babies are stocked and ready for entertaining. Here's a little round-up of cart essentials…
1. One look at Pinterest and you'll get all the bar cart inspiration you need. Another go to for FAB-ULOUS bar carts? Society Social
2. A fun print that reminds us all there is always a time for letting loose
3. This Libations Bar Cart from Crate & Barrel could work in everything from a modern to a more classically styled home. Not ready to spend as much on cocktail making? We also adore this cute number
4. This tray had us at Gold + chevron
5. Mix and match different tumblers for an eclectic look that doubles as pretty eye candy. We adore these pieces from Anthropologie (here and here) and Crate & Barrel
6. More gold and this time it's an almost too snazzy to use cocktail shaker; emphasis on the almost
7. There isn't a cocktail napkin we've met that we haven't wanted to monogram. These Wisteria napkins are also a great way to add a punch of color to your cart
8. Wine bottle stoppers are not all created equal. These gems get our SMP stamp of holy gorgeous approval
9. A few decanters placed atop a bar cart are a must. We love the mix of masculine and feminine lines with these West Elm and Crate & Barrel beauts
Photography: Jade + Matthew Take Pictures / Recipe and Styling: Gray Harper Event Maker
For more information on how Little Black Book Members are chosen click here.
Though we legitimately love them, Crate & Barrel is an advertiser on Style Me Pretty.