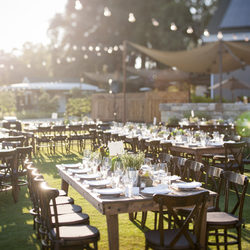 JACKSON HOLE
Venues
Choosing your wedding location has never been more inspiring. Our topnotch venue members provide an absolutely beautiful array of options from country clubs to reception ballrooms to scenic outdoor spaces. No matter which of our stunning venues you select, your dream-come-true setting will be exactly as you've always imagined it.
The Clear Creek Group
We take care of everything, from finding or maintaining that magical house in the arms of the mountains, to the fire in your fireplace and the lift tickets on the table. When you arrive, there's nothing you need to do b....
PORTFOLIO
Beaulieu Garden
Old World meets new at Beaulieu Garden, where tradition blends expertly with beauty in a stunning, secluded and unforgettable setting. The beautiful grounds are perfectly suited for a romantic celebration, an exquisite d....
PORTFOLIO