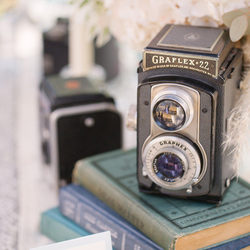 MADISON
Cinematography
Cinema is one of the best ways to preserve and document your wedding day. Our cinematographers are beloved for their ability to tell the beautiful emotional truth of your story. Your most heartfelt not-to-be missed moments, the voices, the movement, the laughter and tears of joy will all be expertly edited to tell your most inspiring love story. More than a keepsake, this treasure is a family heirloom.
Copper Clover Films
Copper Clover Films creates romantic and emotion fueled cinematic wedding films with one goal in mind - to let you truly feel your wedding day. We specialize in short entertaining films that tell the story of you and y....
PORTFOLIO
Moving Films
Your bespoke love story … captured by film and television industry professionals, lovingly crafted by our own award winning editor, your cinematic wedding film will bring back the butterflies, the heart racing and the st....
PORTFOLIO