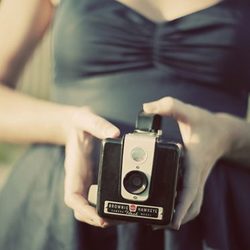 Eau Claire
Photography
After the vows are said and that last dance is done, gorgeous photographs allow you to revisit your most cherished moments time and again. Our photography members have not only been vetted by tough juries of their peers, they have also spent countless hours perfecting their craft. Artistic trendsetters in the industry, our members will exceed your highest photographic expectations. Expect perfection.
Two Birds Photography
Jake and Jennifer Moreland of Two Birds Photography are creative and friendly professionals. A husband-and-wife team, we are dedicated to providing you with unrivaled images from your wedding day. We look forwa....
PORTFOLIO
Emily Steffen Photography
I believe that when it comes to wedding photography, timelessness is key! Simply beautiful images will stand the test of time beyond anything else on your wedding day. I believe that weddings are one of the mos....
PORTFOLIO