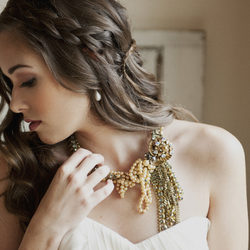 Seattle
Jewelry
Our trusted jewelry designers offer the most spectacular, timeless pieces for your wedding day and beyond. With design skills unsurpassed in the industry, our members offer a fashionable array of gorgeous jewels from the most stunning engagement bands to luxurious bridesmaid earrings.
Joseph Jewelry
Joseph Jewelry are custom design jewelers in the Seattle and Bellevue area offering a wide array of custom jewelry, engagement rings and more. Our artists work with you to design a high-end piece of jewelry, us....
PORTFOLIO
Anna Sheffield Bridal
Anna Sheffield Bridal offers a timeless alternative to the traditional world of Commitment and Fine jewelry. We procure the highest quality conflict-free diamonds, as well as precious, rare, and antique gemsto....
PORTFOLIO