SEATTLE
Florals and Event Design
Our floral and event design members are experts at transforming any event space into your dream setting. Their knowledge and craftsmanship of floral design, linen and decor and furnishings and light are unparalleled, and their creative manipulation of your setting elements is guaranteed to impress.
Finch & Thistle Event Design
Finch & Thistle is a Seattle based floral and event design studio known for vintage florals, modern vision and organic style. Owner and lead designer Rachel Bowes offers personalized service and serious design in a fun a....
PORTFOLIO
Fleurs de France
Fleurs de France is a Wedding Floral & Event Design Studio exclusively serving the Sonoma & Napa Wine Country. Innovative, stunning and exquisite floral design, from understated sophisticated elegance, large formal affai....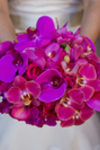 PORTFOLIO