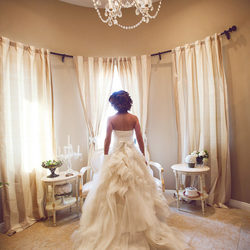 District of Columbia
Fashion
Dreaming of a gorgeous runway-entrance for your most important day? Our fashion members are top consultants who will pamper you with excellent guidance every step of the way. And yes, you will look absolutely gorgeous. Count on it.
Lovely Bridal Shop
Lovely is a bridal shop that feels like your best friend. You'll feel cozy and at home working with our bridal stylists, choosing a stunning gown, and then having fun styling it up. We know the experience AND t....
PORTFOLIO
Plum Pretty Sugar
Plum Pretty Sugar brings cozy comfort, breezy happiness and easy-living chic to apparel, adornment and interiors. Featuring bride and bridesmaid robes in whisper-soft fabrics, Plum Pretty Sugar offers four coll....
PORTFOLIO