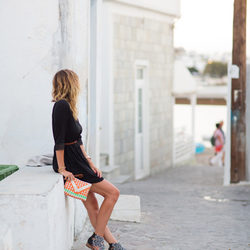 Northern VA
Honeymoon
Your ideal honeymoon may be a relaxing spa vacation, a sunny cruise, skiing in Europe or an exciting Safari. Whatever it may be, our honeymoon experts include experienced travel agents, gorgeous venues, estates and villas for destination weddings + honeymoon combinations, topnotch hotels and spas, and dedicated event planners. Our members ensure the party goes on long after the I Do's as you embrace your new life together.
Honeymoon Islands, Inc
Honeymoon Islands specializes in luxury romantic travel planning for the discriminating traveler. We have the knowledge, passion, and experience to provide you with everything you need for the journey of a lif....
PORTFOLIO
Round Hill Hotel and Villas
Round Hill takes you far beyond the ordinary wedding. The day of your dreams deserves the most romantic vista marked by lush natural beauty and the epitome of elegance. Your special day will truly belong to you....
PORTFOLIO