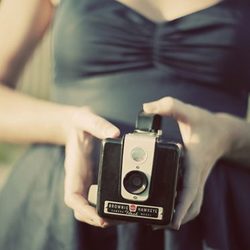 HAMPTON ROADS
Photography
After the vows are said and that last dance is done, gorgeous photographs allow you to revisit your most cherished moments time and again. Our photography members have not only been vetted by tough juries of their peers, they have also spent countless hours perfecting their craft. Artistic trendsetters in the industry, our members will exceed your highest photographic expectations. Expect perfection.
Caroline Fontenot Photographer
I think marriage is the best. I think my husband is the best. I am pro awesome people. I am anti all things cheesy...but I love cheese with my wine. Not a fan of Bridezillas. Texas forever. Georgia for now. Travel for su....
PORTFOLIO
Sweet Monday Photography
Sweet Monday creates joyful, romantic images of you feeling happy and loved on your wedding day. With backgrounds in motion picture film, April and Lindsey are experts at telling stories through imagery and have had thei....
PORTFOLIO