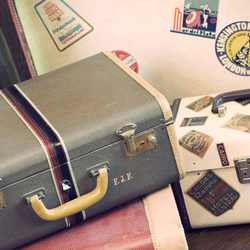 AUSTIN
Travel Agents
Our members are top level travel agents whose insider scoops and global expertise will ensure your travels needs are beautifully attended to. Leave all the details to them for your next special getaway, from your destination wedding to your perfect honeymoon!
In Style Weddings and Destinat...
In Style Weddings and Destinations creates inspiring events with a unique services customized for you. Whether it is a simple celebration, a destination wedding, honeymoon, company retreat or a girlfriend's get-away, we ....
Vacations In Paradise Honeymoo...
Vacations In Paradise specializes in Honeymoons and All-Inclusive destination weddings . Our travel consultants are certified honeymoon and destination wedding specialists at the top All inclusive resorts in the Caribb....
VIP Vacations Inc
Our goal is to help guide YOU in finding your "happily ever after". We would be honored to help you plan the honeymoon or destination wedding of your dreams. VIP Vacations Inc. is a full service travel agency specializin....
Honeymoons and Get-A-Ways
Honeymoons and Get-A-Ways mission is to plan the most memorable honeymoon or destination wedding you can dream. We are able to achieve this goal by years of traveling the world, our personal associations with resort own....