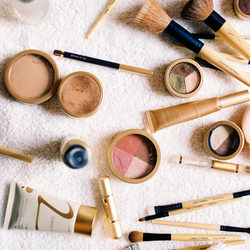 CHARLESTON
Beauty
You want to look stunning on your wedding day ? having a professional style your hair and makeup will ensure that you do. Our beauty service members know all the latest trends and styles for bridal hair and makeup and will indulge you in pre-wedding pampering while helping you get your skin in tip top shape for your runway walk down the aisle.
Beautiful Salon & Spa
Our open concept salon is a great space for large groups and our team of artists can accommodate any size wedding party. We are happy to host a bridal party at our location or come to you for your convenience.
PORTFOLIO
Modern Bridal Studio
Modern Bridal Studio is an award winning team of 12 professional artists trained to deliver beautiful, classic and trendy hairstyles; along with flawless, lasting makeup looks. We come to your location and bring all the ....
PORTFOLIO