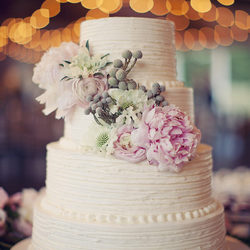 CAKES
Jan Kish - La Petite Fleur
Celebrating 30 years of culinary magic, this is where the art of cake is born! Jan Kish is known world-wide for her exquisite cakes, "one of a kind" favors, Sabering and cupcake delights. National publications and major ....
PORTFOLIO
Elegant Cheese Cakes LLC
Nationally renowned Elegant Cheese Cakes specializes in exquisite cakes, offering distinct selections of flavors in both traditional cakes and cheesecake. Each creation is embellished with intricate hand-sculpted chocola....
PORTFOLIO