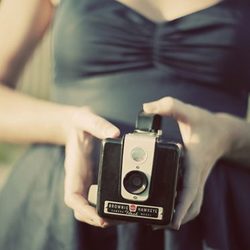 Providence
Photography
After the vows are said and that last dance is done, gorgeous photographs allow you to revisit your most cherished moments time and again. Our photography members have not only been vetted by tough juries of their peers, they have also spent countless hours perfecting their craft. Artistic trendsetters in the industry, our members will exceed your highest photographic expectations. Expect perfection.
Daniel Aaron Sprague
taking over the world by force alongside my awesome clients
Janet Moscarello Photography
Janet Moscarello is a Rhode Island based photographer specializing in wedding, portrait and lifestyle photography. Her combination of editorial and photojournalistic style is honest and creative. The result is....
Kate Preftakes Photography
I love perfect moments, small details and personal touches. Blending fine art and documentary styles, I photograph weddings in an elegant, artful way to create beautiful photos that reflect your personal story ....
Ruth Eileen Photography
Hi! I'm Ruthie and I'm the artist behind REP. I love to have fun! :) My style is a mix of photojournalism and creative portraiture. I love capturing real smiles, real tears and real emotions. I look forward to ....
Suzanna March Photography
Hi, I'm Suz! I love it when couples pour their hearts into details that show their style and personality. I love when it gets emotional and I love it when clients become friends. I still cry at weddings and ye....
Sweet Monday Photography
Sweet Monday creates joyful, romantic images of you feeling happy and loved on your wedding day. With backgrounds in motion picture film, April and Lindsey are experts at telling stories through imagery and hav....
White Loft Studio
White Loft is a boutique photography studio based in New England. Inspired by authentic people, real moments, and beautiful light, I travel near and far capturing all things life + love. My medium of choice is ....
Erin H. Photography
Being in love is the most amazing feeling. I'm pretty lucky to be able to document real love from California to France with a timeless and classic style that is light and airy. I look forward to meeting you and....