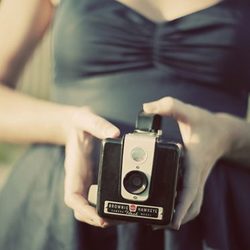 NEWPORT
Photography
After the vows are said and that last dance is done, gorgeous photographs allow you to revisit your most cherished moments time and again. Our photography members have not only been vetted by tough juries of their peers, they have also spent countless hours perfecting their craft. Artistic trendsetters in the industry, our members will exceed your highest photographic expectations. Expect perfection.
Lauren Halvorson Photography
We are inspired by love and we work with our hearts. We live for unrehearsed laughter, soul-felt tears and every beautiful moment in between. We'll laugh, cry, and celebrate with you all while capturing timeless, artist....
SANDERSON IMAGES
John + Kimberly of Sanderson Images are married, award winning, artistic wedding photographers. They specialize in creating artistically styled, candid photographs, simple fine art products and helping clients become com....
Person + Killian Photography
Person + Killian Photography specializes in High-End Wedding and Event Photography in Boston, MA, Newport, RI and beyond . Owned and operated by Jill Person + Laurén Killian with studios in Boston, MA and Newport, RI.
Maggie Conley Photography
Maggie Conley of Maggie Conley Photography brings to each commissioned project her intimate and timeless vision. Her style of working is based in unobtrusive documentary story telling. Her clients seek out and cherish....
Adeline and Grace Photography
Two photographers, two angles, two perspectives, one moment.. "Thank you for being a part of our day. I am so glad we picked you to capture or wedding... You were there for the laughs, the tears, the sunset, and the star....
Alternate Angles
Artistry Exceeding Expectations. Check photography off your list and enjoy your wedding day! Offering impeccable imagery, products, & customer service the photographer behind Alternate Angles has over 16 years of wedding....
Jenny Moloney Photography
Truly great photographs emerge from being present for the real emotion of a moment, and you can only do that when your subject trusts you. Jenny's commitment to film and dedication to her clients sets her apart. Jen....
Meghan Sepe Photography
Meghan's approach to wedding photography is simple: Feel free to be yourself. She captures unforgettable images with natural, unstaged style. Each couple brings their own unique story, traditions, and inspiring details f....
Daniel Aaron Sprague
taking over the world by force alongside my awesome clients
Kimberly Kay Photography
We are Wedding Photographers based out of Bend, Oregon. We travel all over the West coast and beyond capturing love stories. The best part of photography, is feeling the energy while approaching a wedding, completely in ....