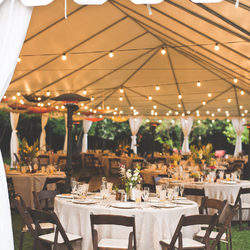 NEWPORT
Event Styling and Decor
Dreaming of tablescapes that dazzle? You can count on our expert stylists to take all the basic elements, from linen to paper goods, and apply their expertise in light, color, and thematic cohesion. Our members are creative geniuses whose extraordinary vision will hone your ideas into a harmonious and impactful setting that will wow your guests.
Ryan Designs, LLC
For a unique event you need unique surroundings. Ryan Designs is a creative event and wedding decor company that will transform any space into a beautiful, customized setting that reflects your taste and style. You have ....
Exquisite Events
Your personality & style define you, and your celebration should be a brilliant extension of who you are. Our coordination & Design services will allow your personality to shine throughout, and give you the peace of mind....
Couture Parties
Couture Parties is a full service boutique event design and planning company offering timeless weddings with a touch of seaside-chic. We are dedicated to offering you creative direction and personalized service, making C....
Details with Love
Creating, producing and orchestrating an extraordinary event to reflect your unique personality, style and love story.
Rendez-vous in Paris
Rendez-vous in Paris. Designed with you. Coordinated for you. Surprising. Luxurious. Creative. Exclusive. Weddings & Events in France. A full service Wedding & Event Planning Agency, we specialize in designing unique ce....