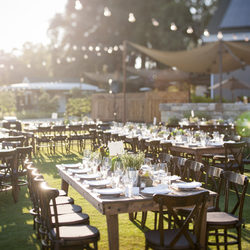 LANCASTER + HARRISBURG
Venues
Choosing your wedding location has never been more inspiring. Our topnotch venue members provide an absolutely beautiful array of options from country clubs to reception ballrooms to scenic outdoor spaces. No matter which of our stunning venues you select, your dream-come-true setting will be exactly as you've always imagined it.
Cork Factory Hotel
Cork Factory Hotel offers unique event spaces, extensive catering menus, custom wedding cakes, comfortable overnight guest accommodations and more. Our ballroom features brick walls, exposed wood rafters, rustic chandel....
PORTFOLIO
Miramonte Resort & Spa
At first it seems right out of a fairy tale, bright bougainvillea, olive groves and cascading waters all with the brilliant backdrop of the magnificent Mountains Two-story buildings with terraces overlook gardens and poo....
PORTFOLIO