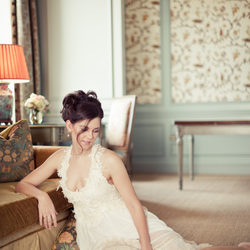 Portland
Boudoir
From quiet elegance to fun and flirty, your boudoir portfolio will be carefully crafted by our makeup artists, lingerie designers, and professional photography members, who specialize in creating a tasteful, artistic presentation as individual as you are.
Hush Sessions
The Ultimate Bachelorette Party! The ENTIRE night out is coordinated for you: choose from a variety of pre-designed parties or create your own, all for 1 price! You'll feel like a celebrity for a night, fussed....
PORTFOLIO
Modern Bridal Studio
Modern Bridal Studio is an award winning team of 12 professional artists trained to deliver beautiful, classic and trendy hairstyles; along with flawless, lasting makeup looks. We come to your location and brin....
PORTFOLIO