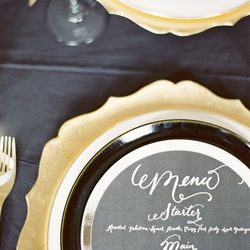 Southeastern US
Calligraphy
Southeastern US includes vendors who provide service to all of the following areas: Alabama, Arkansas, Florida, Georgia, Kentucky, Louisiana, Mississippi, North Carolina, South Carolina, Tennessee, Virginia, and West Virginia.
Bella Grafia
Bella Grafia Calligraphy is a firm that is based on the idea that sometimes the vintage way of creating art is the best. Hand written calligraphy is the most elegant form of communication and an event focused ...
PORTFOLIO
Carla Hagan Designs
In crafting reimagined manifestations of stalwart hand-lettering traditions, Carla Hagan Designs delivers unparalleled works of skill and art. Providing a range of products from traditional wedding invitations,...
PORTFOLIO
View More Vendors
Are you a vendor interested in being featured in our Little Black Book?