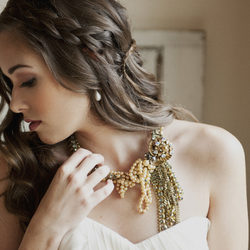 WESTCHESTER
Jewelry
Our trusted jewelry designers offer the most spectacular, timeless pieces for your wedding day and beyond. With design skills unsurpassed in the industry, our members offer a fashionable array of gorgeous jewels from the most stunning engagement bands to luxurious bridesmaid earrings.
BG Art Jewelry Atelier
BG Art is a full service fine jewelry boutique atelier, where jewelry designed and created from scratch by award winning jewelry designer. Company specializes in custom made fine jewelry, handmade engagement rings and we....
PORTFOLIO
Pearl-Lang
Pearl-Lang is a contemporary luxury pearl jewellery designer specialising in the world's finest freshwater, Akoya, South Sea and Tahitian pearls. Shipping to all destinations worldwide, our bridal pearl jewellery collect....
PORTFOLIO