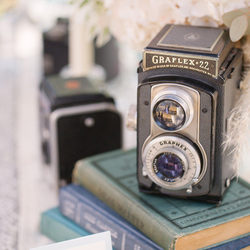 WESTCHESTER
Cinematography
Cinema is one of the best ways to preserve and document your wedding day. Our cinematographers are beloved for their ability to tell the beautiful emotional truth of your story. Your most heartfelt not-to-be missed moments, the voices, the movement, the laughter and tears of joy will all be expertly edited to tell your most inspiring love story. More than a keepsake, this treasure is a family heirloom.
Joshua Brown Photography
Joshua's photography and video is driven by authentic moments he observes on your wedding day. He doesn't rely and tricks or gimmicks to make boring compositions interesting. He unobtrusively finds emotion, light and col....
PORTFOLIO
Buzz Media Company - Wedding F...
stories in motion.
Cinematic and vintage wedding films.
A classic and natural documentary of your day.
PORTFOLIO