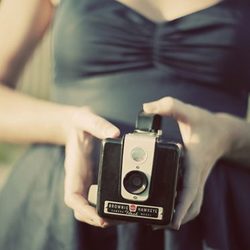 The Hamptons
Photography
After the vows are said and that last dance is done, gorgeous photographs allow you to revisit your most cherished moments time and again. Our photography members have not only been vetted by tough juries of their peers, they have also spent countless hours perfecting their craft. Artistic trendsetters in the industry, our members will exceed your highest photographic expectations. Expect perfection.
CLY BY MATTHEW
CLY BY MATTHEW has evolved from fashion, portrait and still life photography to the wonderful world of wedding photography in non-intrusive photo-journalistic style.
Judy Pak Photography
Judy Pak is a fine art photographer based in New York City. Wedding photography is a true passion for her and she aims to tell each couple's story authentically while creating beautiful art in the process.
Moss + Isaac
At Moss + Isaac, we are focused on capturing love and life stories in a very beautiful, natural and real way. Our laid-back style makes even the most camera-shy feel at ease. If that strikes a cord in you, plea...
Ciro Photography
Rich Ciro is an award winning wedding photographer based in New York. Originally from the New York City area, his work has won numerous international awards and has been published world-wide.
Judith Rae Photography
Judith combines her love of fine art with her innate eye for storytelling. Judith's warm and loving nature make her clients feel comfortable & at ease enabling her to capture images that illuminate special mome...
Palermo Photo
Specializing in candid, non-intrusive photography that is timeless and romantic, yet fun and whimsical--you will be smiling at the camera because you're having fun, not because we tell you to smile!
Asya Photography
Combining her love of travel with her dream-like aesthetic, Asya creates photographs that evoke a sense of dreaminess, magic and romance. Personable, sensitive and intuitive, Asya works throughout the entire we...
Love by Serena
I believe in the perfectly imperfect and discover beauty in the simple things. I thrive on the unique energy and emotions at every wedding that I've had the pleasure of photographing. I truly wouldn't have it a...
Are you a vendor interested in being featured in our Little Black Book?