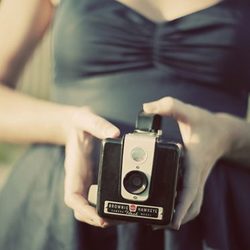 The Hamptons
Photography
After the vows are said and that last dance is done, gorgeous photographs allow you to revisit your most cherished moments time and again. Our photography members have not only been vetted by tough juries of their peers, they have also spent countless hours perfecting their craft. Artistic trendsetters in the industry, our members will exceed your highest photographic expectations. Expect perfection.
CLY BY MATTHEW
CLY BY MATTHEW has evolved from fashion, portrait and still life photography to the wonderful world of wedding photography in non-intrusive photo-journalistic style.
Judy Pak Photography
Judy Pak is a fine art photographer based in New York City. Wedding photography is a true passion for her and she aims to tell each couple's story authentically while creating beautiful art in the process.
Brooke Courtney Photography
Brooke Courtney Photography is a traveling team of photographers from Lancaster, PA who specialize in natural light wedding and portrait photography. Their work has been described as heart warming and eye catch...
Asya Photography
Combining her love of travel with her dream-like aesthetic, Asya creates photographs that evoke a sense of dreaminess, magic and romance. Personable, sensitive and intuitive, Asya works throughout the entire we...
Hudson Nichols Photography
We are Nic and Kristen, a husband and wife team of photographic artists. Our photographs capture genuine emotion, authentic moments and unique personalities that tell a beautiful story through creative, persona...
Kelsey Combe Photography
Kelsey is a New York photographer with a love for all things wedding related. She has a light, airy style, and a passion for capturing laughter and joy.
Fabrice Tranzer
There is something about two people committing to each other forever, going through this sacred rite of passage together; it is about being human. And it is about beauty, about bliss, about glory, about transce...
Brian Hatton Photography
Brian's eclectic style blends Manhattan elegance with refreshingly nuanced storytelling. This approach has led him to become recognized by New York Magazine as one of NYC's best wedding photographers.
Are you a vendor interested in being featured in our Little Black Book?