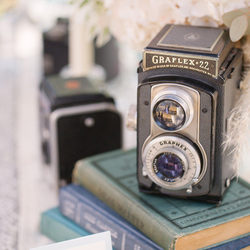 The Hamptons
Cinematography
Cinema is one of the best ways to preserve and document your wedding day. Our cinematographers are beloved for their ability to tell the beautiful emotional truth of your story. Your most heartfelt not-to-be missed moments, the voices, the movement, the laughter and tears of joy will all be expertly edited to tell your most inspiring love story. More than a keepsake, this treasure is a family heirloom.
Tim Alan Smith
Our clients appreciate the understated, photojournalistic nature of our work and our attention to details. This style results in an edited 30-minute video that is not overly dramatic, but instead is an accurate....
PORTFOLIO
Rob Adams Films
Your wedding has a Story...cinematography is the art of telling it by making a real film of your wedding using genuine cinema techniques. Rob Adams Films is a cinematographer with the goal of creating cinema-li....
PORTFOLIO