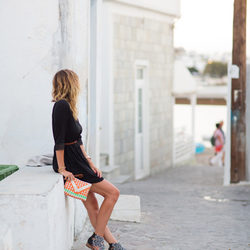 New York City
Honeymoon
Your ideal honeymoon may be a relaxing spa vacation, a sunny cruise, skiing in Europe or an exciting Safari. Whatever it may be, our honeymoon experts include experienced travel agents, gorgeous venues, estates and villas for destination weddings + honeymoon combinations, topnotch hotels and spas, and dedicated event planners. Our members ensure the party goes on long after the I Do's as you embrace your new life together.
Honeymoon Pixie, LLC
A honeymoon registry is the perfect alternative for couples who live on their own and have many of the household items needed to start a new home together. As an alternative to traditional gifts, couples can no....
PORTFOLIO
Bishop's Lodge Ranch Resort & ...
Experience the authentic charm of this landmark resort, wedding location with a history of hospitality. Nestled in a tranquil valley at the foot of the Southern Rockies, this secluded, full-service resort is ju....
PORTFOLIO