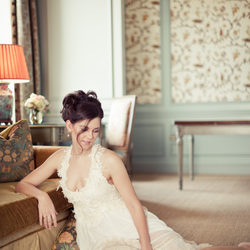 New York City
Boudoir
From quiet elegance to fun and flirty, your boudoir portfolio will be carefully crafted by our makeup artists, lingerie designers, and professional photography members, who specialize in creating a tasteful, artistic presentation as individual as you are.
celimages PROVOCATEUR
Sexy, classic & cool photo shoots at our Manhattan studio. A great gift for your fiance or do it just for you!
PORTFOLIO
Ann DeNicolo Makeup Artist
Ann's style is about creating timeless beauty. As a published makeup artist, she works both in the fashion and wedding industries. She enjoys working closely with her brides, creating for each of them a perfect....
PORTFOLIO