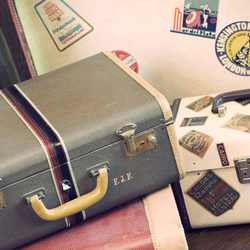 TRAVEL AGENTS
ALL VENDORS
Nearby Vendors
Honeymoon Islands, Inc
Honeymoon Islands specializes in luxury romantic travel planning for the discriminating traveler. We have the knowledge, passion, and experience to provide you with everything you need for the journey of a lifetime. Me....
Destination Vendors
Vacations In Paradise Honeymoo...
Vacations In Paradise specializes in Honeymoons and All-Inclusive destination weddings . Our travel consultants are certified honeymoon and destination wedding specialists at the top All inclusive resorts in the Caribb....
Lisa Hoppe Travel Consulting
For an exceptional wedding, an exceptional day... Lisa Hoppe Travel Consulting has been providing travel services since 1991. Our family run company takes pride in our commitment to our clients and their needs. We love ....
Other Vendors
In Style Weddings and Destinat...
In Style Weddings and Destinations creates inspiring events with a unique services customized for you. Whether it is a simple celebration, a destination wedding, honeymoon, company retreat or a girlfriend's get-away, we ....