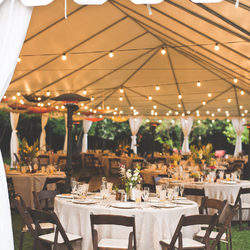 Long Island
Event Styling and Decor
Dreaming of tablescapes that dazzle? You can count on our expert stylists to take all the basic elements, from linen to paper goods, and apply their expertise in light, color, and thematic cohesion. Our members are creative geniuses whose extraordinary vision will hone your ideas into a harmonious and impactful setting that will wow your guests.
The Special Day Event Planning...
The Special Day experience promises personalization, dedication, and celebration. Embracing these elements, we look forward to sharing together the special days of your lives.
Felici Events
Felici Event's international experience fuels creative resources for destination planning. A citizen of the world, Zohe has lived in seven countries and speaks six languages. Her inspired global perspective and...
Victoria Cameron
Victoria Cameron is one of Australia's most sought after event production and design companies. With a focus on weddings both in Australia and abroad, Victoria Cameron offers beautifully designed and produced e...
Ines Naftali Floral & Event De...
Beautiful moments are what Ines Naftali loves to design. From the smallest detail to the entire event, our talented team will work with your personality and wishes to create special and unique art for your even...
Belle of the Ball Weddings + E...
Our philosophy :: Exceptional wedding planning goes beyond simple advice and a generic timeline. It encompasses a unique design, thoughtful planning, and graceful facilitation, with all aspects working in ha...
CountDown Events Planning & De...
We produce awe-inspiring events that create reputations and raise both standards and spirits! As your planner we will ensure that every aspect of your event is planned and executed with the utmost perfection! ...
Are you a vendor interested in being featured in our Little Black Book?