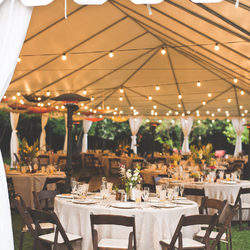 Hudson Valley
Event Styling and Decor
Dreaming of tablescapes that dazzle? You can count on our expert stylists to take all the basic elements, from linen to paper goods, and apply their expertise in light, color, and thematic cohesion. Our members are creative geniuses whose extraordinary vision will hone your ideas into a harmonious and impactful setting that will wow your guests.
Rendez-vous in Paris
Rendez-vous in Paris. Designed with you. Coordinated for you. Surprising. Luxurious. Creative. Exclusive. Weddings & Events in France. A full service Wedding & Event Planning Agency, we specialize in designing...
CountDown Events Planning & De...
We produce awe-inspiring events that create reputations and raise both standards and spirits! As your planner we will ensure that every aspect of your event is planned and executed with the utmost perfection! ...
Pearl & Godiva
Pearl & Godiva, world-renowned event designers and stylists, nurture and bring to life the most beauteous and meaningful events. With beauty as their muse, they cultivate weddings which are timelessly chic, rha...
Mango Muse Events
You don't fit into one category, so why should your wedding have to? Mango Muse Events is an event planning and design firm that orchestrates uniquely personalized destination weddings both near and far. Let ...
Fete Perfection
Fête is French for festival, celebration or gala. Perfection defined is a state of completeness and flawlessness. We believe our name reflects our philosophy to provide uncomplicated, personalized assistance to...
XOXO BRIDE
XOXO BRIDE is a full service wedding planning and design company dedicated to creating inspirational events spanning the California Coast. As unique as your signature, so should be your wedding.
Are you a vendor interested in being featured in our Little Black Book?