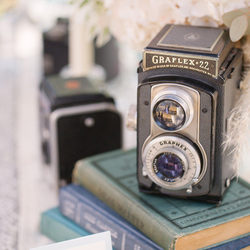 HUDSON VALLEY
Cinematography
Cinema is one of the best ways to preserve and document your wedding day. Our cinematographers are beloved for their ability to tell the beautiful emotional truth of your story. Your most heartfelt not-to-be missed moments, the voices, the movement, the laughter and tears of joy will all be expertly edited to tell your most inspiring love story. More than a keepsake, this treasure is a family heirloom.
Joshua Brown Photography
Joshua's photography and video is driven by authentic moments he observes on your wedding day. He doesn't rely and tricks or gimmicks to make boring compositions interesting. He unobtrusively finds emotion, light and col....
First Day Films
First Day Films creates singular wedding films for exceptional couples. Life is a story. Let us tell yours.
Lovell Productions
Lovell Productions is dedicated to producing handcrafted wedding films that showcase the emotional experience of your day. Nothing can illustrate our passion for our craft better than the films we produce.
PF Films
We are travelers, filmmakers, story-tellers, music lovers, documentarians, and lovers of all things love. We promise to be true to you, to always tell your tale, to highlight the laughter, to remember the tears, to be t....