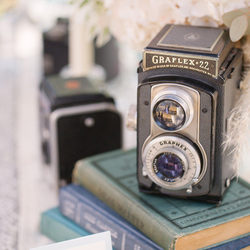 Cinematography
Cinema is one of the best ways to preserve and document your wedding day. Our cinematographers are beloved for their ability to tell the beautiful emotional truth of your story. Your most heartfelt not-to-be missed moments, the voices, the movement, the laughter and tears of joy will all be expertly edited to tell your most inspiring love story. More than a keepsake, this treasure is a family heirloom.
Select Sub-Location:
Indianapolis
Indonesia
Inland
Italy
Jackson Hole
Kansas
Kansas City
Kansas City
Kauai
Kentucky
Lancaster + Harrisburg
Las Vegas
Lexington & Louisville
London
Long Island
Louisiana
Madison
Manitoba
Maryland
Massachusetts
Maui
Memphis
Metro Detroit
Mexico
Michigan
Milwaukee
Minnesota
Missouri
Montana
Montreal
Muskoka
Nashville
Nevada
New England
New England includes vendors who provide service all of the following areas: Connecticut, Maine, Massachusetts, New Hampshire, Rhode Island, and Vermont.
New Jersey
New Mexico
New Orleans
New South Wales + Sydney
New York
New York City
New Zealand
Newport
North Carolina
North Jersey
Northern California
Northern California includes vendors who provide service all of the following areas: Bay Area, East Bay, Lake Tahoe, Sacramento, San Francisco, South Bay Silicon Valley, The Peninsula, and Wine Country ~ Napa + Sonoma.
Northern FL
Northern Michigan
Oahu ~ Honolulu
Ohio
Oklahoma
Ontario
Oregon
Paris
Pennsylvania
Philadelphia
Are you a vendor interested in being featured in our Little Black Book?