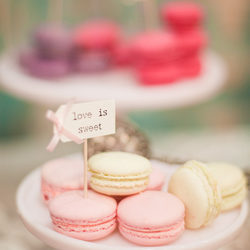 NEW YORK
Dessert Favors
Our dessert specialists will wow your guests with their endless creative possibilities, from petite cupcakes and decadent chocolate covered strawberries to charming cake pops. You will love the presentation of our members' delightful dessert favors almost as much as your guests love sampling them.
Select Sub-Location:
Tri-state NY Metro Area
Tri-state NY Metro Area includes vendors who service the following areas: Connecticut, New Jersey, and New York.