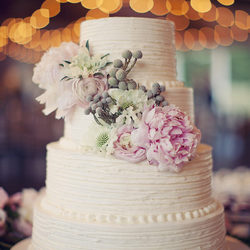 CAKES
ALL VENDORS
Nearby Vendors
Stephanie the Baker
Welcome to the place where cake meets art. Every creation is hand-crafted, from scratch, designed, baked and built especially for you. Have your memorable moment enhanced by the most beautiful creation that you can dream....
PORTFOLIO
Destination Vendors
Elegant Cheese Cakes LLC
Nationally renowned Elegant Cheese Cakes specializes in exquisite cakes, offering distinct selections of flavors in both traditional cakes and cheesecake. Each creation is embellished with intricate hand-sculpted chocola....
PORTFOLIO
Other Vendors