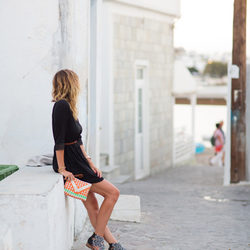 ALBUQUERQUE + SANTA FE
Honeymoon
Your ideal honeymoon may be a relaxing spa vacation, a sunny cruise, skiing in Europe or an exciting Safari. Whatever it may be, our honeymoon experts include experienced travel agents, gorgeous venues, estates and villas for destination weddings + honeymoon combinations, topnotch hotels and spas, and dedicated event planners. Our members ensure the party goes on long after the I Do's as you embrace your new life together.
Bishop's Lodge Ranch Resort & ...
Experience the authentic charm of this landmark resort, wedding location with a history of hospitality. Nestled in a tranquil valley at the foot of the Southern Rockies, this secluded, full-service resort is just 5 minut....
PORTFOLIO
Honeymoon Islands, Inc
Honeymoon Islands specializes in luxury romantic travel planning for the discriminating traveler. We have the knowledge, passion, and experience to provide you with everything you need for the journey of a lifetime. Me....
PORTFOLIO