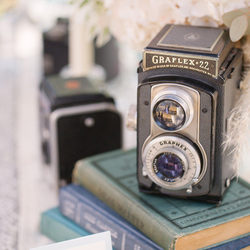 New England
Cinematography
New England includes vendors who service the following areas: Connecticut, Maine, Massachusetts, New Hampshire, Rhode Island, and Vermont.
Inkspot Crow Films
It's difficult to use words to describe a visual experience. So, we hope you'll watch a few of our films. We like to conjure up all those good emotions; you know the ones. We hope you laugh, smile, dance and e....
PORTFOLIO
Brighter Lights Media
Award-winning cinematography team whose focus is on unique storytelling and fostering meaningful client relationships. Our short form wedding films are a truly modern, cinema experience that'll last forever.
PORTFOLIO
View More Vendors