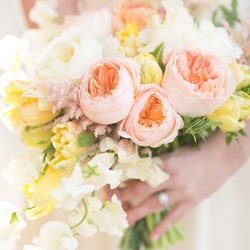 RENO - TAHOE
Florals
Flowers are one of the most important design elements of your celebration. Our wedding floral designers, highly trained in all aspects of floral art, know how important it is to bring forth your vision. They will work closely with you to design, select and arrange every single stem to absolute perfection.
Blooms by Martha Andrews
At Blooms we specialize in capturing who you are: elegant, simple, sophisticated or casual. We create the floral look and feeling you want for your day of days. Every bride is special and we make each wedding unique to r....
PORTFOLIO
Rachel Cho Inc.
With clean style and design being the key focus in all of Rachel Cho Floral Design's creations, Rachel expresses her art and vision through colors, textures, and the graphic structure of flowers. Rachel's floral expertis....
PORTFOLIO