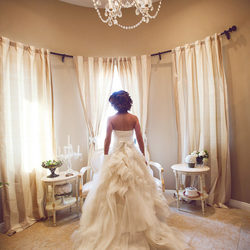 Omaha
Fashion
Dreaming of a gorgeous runway-entrance for your most important day? Our fashion members are top consultants who will pamper you with excellent guidance every step of the way. And yes, you will look absolutely gorgeous. Count on it.
Rhylan Lang Bridal
Rhylan Lang is a new bridal salon with a fresh perspective, catering to the spirited vision of modern brides. Located inside Omaha's Regency Court, we are focused on providing our brides with a charming bridal ....
PORTFOLIO
Jacob Lily
Jacob Lily offers timeless and charming shoe clips to add the perfect finishing touch to your look. If you love beautiful shoes, you will adore our shoe clips. It's the little details that count.
PORTFOLIO