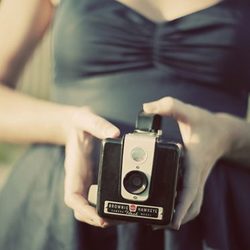 Metro Detroit
Photography
After the vows are said and that last dance is done, gorgeous photographs allow you to revisit your most cherished moments time and again. Our photography members have not only been vetted by tough juries of their peers, they have also spent countless hours perfecting their craft. Artistic trendsetters in the industry, our members will exceed your highest photographic expectations. Expect perfection.
Kelly Sweet Photography
Timeless, elegant, and personal wedding photography.
AMY DeYOUNG photographer
Congratulations on your engagement! As a photographer, I strive to capture real life, unobtrusively framing one moment at a time to be preserved forever. I would be honored to photograph your big day and I lo....
Jeffrey Lewis Bennett
Distinctive, laid-back, no pressure, wedding & engagement photos. Candid and posed images. Specialized in tilt-shift photography, custom vintage coloring, and albums designed to your vision.
First Comes Love Photo
First Comes Love provides a refined blend of intimate, fun, quirky and sweet wedding coverage. Letting your day unfold naturally, Alison is constantly engaging, observing, making portraits and playing with deta....
Two Birds Photography
Jake and Jennifer Moreland of Two Birds Photography are creative and friendly professionals. A husband-and-wife team, we are dedicated to providing you with unrivaled images from your wedding day. We look forwa....
Widdis Photography
As wedding photojournalists, we go beyond showing what the day looks like by capturing what it actually feels like. Widdis Photography is a husband and wife team of award-winning, internationally published phot....
Jess + Nate Studios
Cinematic wedding photography for the discerning bride from husband and wife team Jess + Nate Studios.
Ben Yew Photography + Film
LOVE LOVE LOVE! Natural light & fine art photographer specialising in capturing intimate portraits of passionate couples in love. Fusion weddings & engagement sessions.