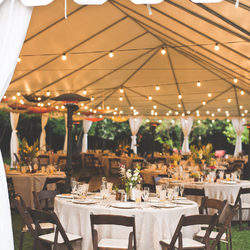 PIONEER VALLEY & THE BERKSHIRES
Event Styling and Decor
Dreaming of tablescapes that dazzle? You can count on our expert stylists to take all the basic elements, from linen to paper goods, and apply their expertise in light, color, and thematic cohesion. Our members are creative geniuses whose extraordinary vision will hone your ideas into a harmonious and impactful setting that will wow your guests.
Details with Love
Creating, producing and orchestrating an extraordinary event to reflect your unique personality, style and love story.
PORTFOLIO
Sayles Livingston Flowers
Sayles Livingston Flowers provides florals and décor for any size event and unique ideas and tastefu designs to any location! Sayles  highest priority is to make each event "a one-of-a kind" experience. SLF specializes i....
PORTFOLIO