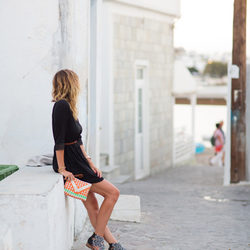 Boston
Honeymoon
Your ideal honeymoon may be a relaxing spa vacation, a sunny cruise, skiing in Europe or an exciting Safari. Whatever it may be, our honeymoon experts include experienced travel agents, gorgeous venues, estates and villas for destination weddings + honeymoon combinations, topnotch hotels and spas, and dedicated event planners. Our members ensure the party goes on long after the I Do's as you embrace your new life together.
Destination Affairs, Inc.
Destination Affairs, Inc. is a full service travel agency that has redefined traditional agency standards. Expect high and personalized levels of service, handpicked properties, and global concierge services to....
PORTFOLIO
The Clear Creek Group
We take care of everything, from finding or maintaining that magical house in the arms of the mountains, to the fire in your fireplace and the lift tickets on the table. When you arrive, there's nothing you ne....
PORTFOLIO