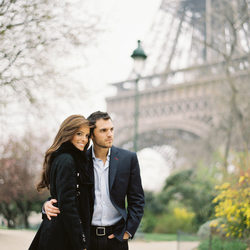 Boston
Engagement Shoots
Engagement Shoots are a fun, relaxed way to get in front of the camera before the big day. Our expert beauty, design, and planning members are experts at styling you and the shoot, while our talented photographers will put you at ease in fun and inspiring settings!
Daniel Aaron Sprague
taking over the world by force alongside my awesome clients
Kate Preftakes Photography
I love perfect moments, small details and personal touches. Blending fine art and documentary styles, I photograph weddings in an elegant, artful way to create beautiful photos that reflect your personal story ....
Inkspot Crow Films
It's difficult to use words to describe a visual experience. So, we hope you'll watch a few of our films. We like to conjure up all those good emotions; you know the ones. We hope you laugh, smile, dance and e....
Sweet Monday Photography
Sweet Monday creates joyful, romantic images of you feeling happy and loved on your wedding day. With backgrounds in motion picture film, April and Lindsey are experts at telling stories through imagery and hav....
Alucinarte Films
Claudette Montero takes extraordinary care to craft Photography & Cinema.They are a great deal for brides looking for an artistic/candid look for their wedding photography. Visit their portfolio and see for you....