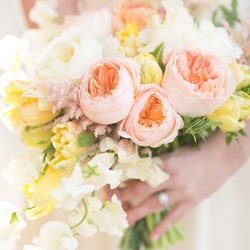 Coastal
Florals
Flowers are one of the most important design elements of your celebration. Our wedding floral designers, highly trained in all aspects of floral art, know how important it is to bring forth your vision. They will work closely with you to design, select and arrange every single stem to absolute perfection.
Emily Carter Floral Designs
Emily and her team of associate designers are committed to making each event unique in design by determining the clients specific aesthetic preferences and creating extraordinary and innovative, seasonal floral....
PORTFOLIO
Petal Floral Design
we are becca + molly, friends, floral designers and revelers (visit www.therevelrystudio.com to learn more). founded in 2010, petal's inspiration comes from the natural beauty of the garden. each of our arrange....
PORTFOLIO