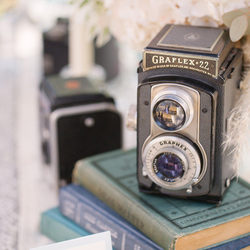 COASTAL
Cinematography
Cinema is one of the best ways to preserve and document your wedding day. Our cinematographers are beloved for their ability to tell the beautiful emotional truth of your story. Your most heartfelt not-to-be missed moments, the voices, the movement, the laughter and tears of joy will all be expertly edited to tell your most inspiring love story. More than a keepsake, this treasure is a family heirloom.
Inkspot Crow Films
It's difficult to use words to describe a visual experience. So, we hope you'll watch a few of our films. We like to conjure up all those good emotions; you know the ones. We hope you laugh, smile, dance and even let lo....
PORTFOLIO
Stelly Weddings
I'm Dustin Stelly and I own a wedding film boutique called Stelly Weddings. When I hear the word boutique I think rare, hand crafted, original, and exclusive. My promise is to meet all of those descriptions. Stellyweddi....
PORTFOLIO