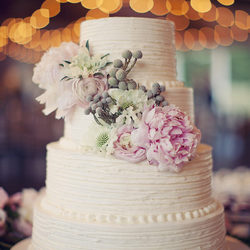 GREATER CINCINNATI
Cakes
Style Me Pretty's Little Black Book is a highly edited collection of wedding service providers from mom & pop boutiques to a-listers. Bottom line, these vendors are the best of the best.
Jan Kish - La Petite Fleur
Celebrating 30 years of culinary magic, this is where the art of cake is born! Jan Kish is known world-wide for her exquisite cakes, "one of a kind" favors, Sabering and cupcake delights. National publications and major ....
Maribelle Cakery
For twenty years, Maribelle Cakery has earned a reputation for creating stunning centerpieces of beauty and exceptional taste for wedding receptions. Each cake is as unique and individual as the Bride it is created for....
Elegant Cheese Cakes LLC
Nationally renowned Elegant Cheese Cakes specializes in exquisite cakes, offering distinct selections of flavors in both traditional cakes and cheesecake. Each creation is embellished with intricate hand-sculpted chocola....