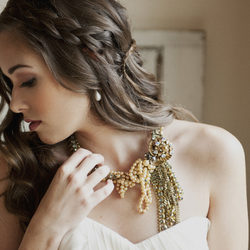 NORTH SHORE
Jewelry
Our trusted jewelry designers offer the most spectacular, timeless pieces for your wedding day and beyond. With design skills unsurpassed in the industry, our members offer a fashionable array of gorgeous jewels from the most stunning engagement bands to luxurious bridesmaid earrings.
Erin Gallagher - Custom Jewelr...
From one-of-a-kind engagement rings to bridesmaid gifts, each piece of erin gallagher jewelry is hand-made in Chicago with unparalleled craftsmanship. Mix and match gems, chains, and a bit of magic at our renowned gem ba....
PORTFOLIO
DiamondLove
DiamondLove is Beautiful, Vintage Inspired, Designer coordinated, jewelry. An amazing online, one-stop shopping experience, from engagement rings, wedding and eternity rings through to your unique, designer, "down the ai....
PORTFOLIO