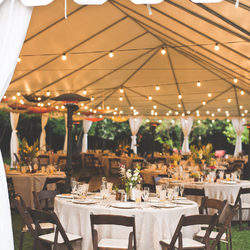 CHICAGO
Event Styling and Decor
Dreaming of tablescapes that dazzle? You can count on our expert stylists to take all the basic elements, from linen to paper goods, and apply their expertise in light, color, and thematic cohesion. Our members are creative geniuses whose extraordinary vision will hone your ideas into a harmonious and impactful setting that will wow your guests.
Art of Imagination
Art of Imagination is a full service event production company that specializes in creative space design, innovative lighting, florals, and luxury fabric treatments striving for Eco Friendly solutions. The artistic team ....
Estera Events
Our passion for style, obsession with chic details and enthusiasm for planning ensures that each event is delightfully unexpected and truly unforgettable.
re:find Joy
From bird cages, typewriters and brass animals to dessert trays, vintage goblets and tiered stands, re:find Joy has every type of unique curiosity you could imagine for your renting pleasure. We pride ourselves on huntin....
LOLA Event Productions
From backyards to ballrooms, the 'LOLA Pro's' are experts at creating beautiful, memorable and meaningful weddings that include touches unique to the personalities of our clients. The LOLA consultants have over 40 years....
Bliss Weddings and Events
Renny, Kara, and Katie are as stylish and fabulous as they are creative and fun. You'll want their unique process and their serious attention to detail on your team. With over 20 years experience in events, floral, cater....
CountDown Events Planning & De...
We produce awe-inspiring events that create reputations and raise both standards and spirits! As your planner we will ensure that every aspect of your event is planned and executed with the utmost perfection! Together w....