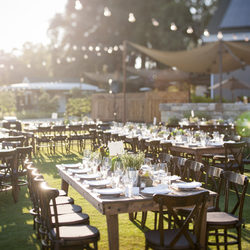 Atlanta
Venues
Choosing your wedding location has never been more inspiring. Our topnotch venue members provide an absolutely beautiful array of options from country clubs to reception ballrooms to scenic outdoor spaces. No matter which of our stunning venues you select, your dream-come-true setting will be exactly as you've always imagined it.
Vinewood Plantation
Built in 1852 this historic Georgia Plantation Home, formal gardens and 5,000 square foot rustic horse barn were fully renovated to include all of the contemporary amenities you need without sacrificing any of ....
PORTFOLIO
MON - Les Belles Maisons
MON offers you an exclusive collection of private properties with special charm to organize your wedding. Dream locations in Spain that we open for you to receive your guests. Our properties offer unique scenar....
PORTFOLIO