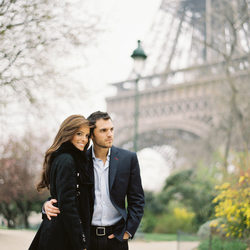 SOUTHWEST FL
Engagement Shoots
Engagement Shoots are a fun, relaxed way to get in front of the camera before the big day. Our expert beauty, design, and planning members are experts at styling you and the shoot, while our talented photographers will put you at ease in fun and inspiring settings!
Luminaire Foto
Husband and wife team Karl and Nanette go out of their way to ensure their photo shoots are relaxed and enjoyable. Taking time to become friends with their clients allows them to capture true emotion and laughter.
Watson-Studios
Dan + Natalie Watson are married photographers who specialize in creating beautiful, spirited, classic wedding day imagery. From real moments to styled details to relaxed portraits, Dan and Natalie are devoted photograph....
Stacie Ford Weddings
Published beauty & bridal makeup artist, Stacie Ford is best known for her artistic ability in creating flawless faces on everyone who sits in her chair. Her unique eye for color, trained hand at artistry and warm person....
Long Haul Films
We're a team of trailblazing filmmakers who create wedding films that are as beautiful as movies, and as unique as our clients. Our mission is to raise the bar for wedding filmmaking and provide the couples who hire us w....